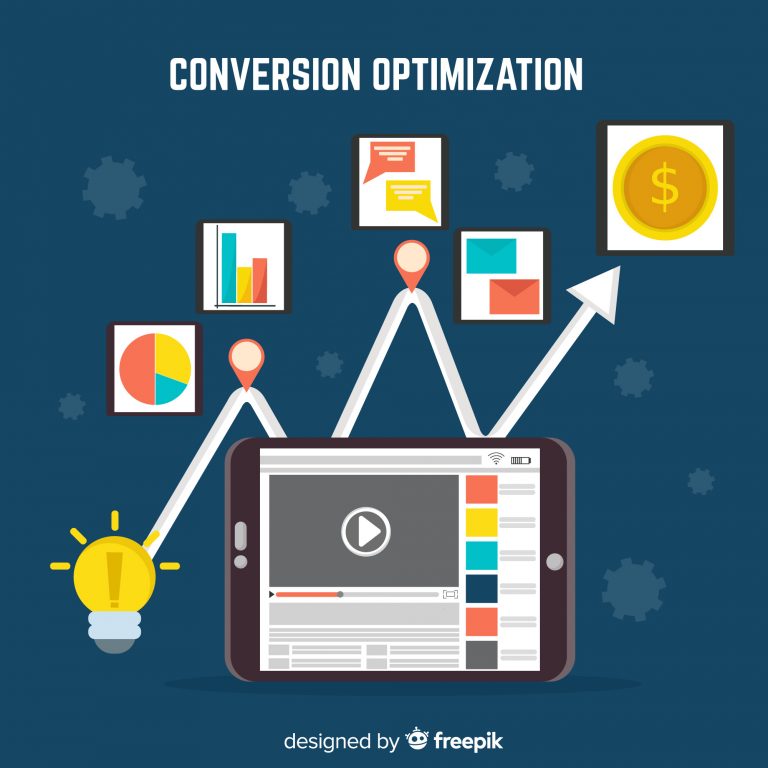 Conversion Rate Optimization CRO is the process of optimizing a website, landing page, or digital marketing campaign with the goal of increasing the percentage of visitors who take a desired action, such as making a purchase, filling out a form, or subscribing to a newsletter. In 2023, CRO has become a crucial part of the digital marketing landscape, as businesses compete to convert website visitors into customers. Some of the key elements of CRO in 2023 include:
Data-driven decision making:
CRO in 2023 is based on data-driven decision making, with businesses using tools like Google Analytics and heat mapping software to analyze user behavior and identify areas for improvement.
Personalization:
Personalization has become an important element of CRO in 2023, with businesses using data and AI algorithms to create personalized experiences for website visitors. This includes personalized product recommendations, email marketing campaigns, and website content.
A/B testing:
A/B testing, or split testing, is a core component of CRO in 2023. This involves testing different versions of a website or landing page to see which version generates the highest conversion rate. A/B testing is typically conducted using tools like Google Optimize or Optimizely.
Mobile optimization:
With mobile usage on the rise, mobile optimization has become an essential element of CRO in 2023. This includes optimizing websites and landing pages for mobile devices, using responsive design techniques, and ensuring fast page load times.
User experience (UX):
In 2023, UX has become a key focus of CRO, with businesses focusing on creating user-friendly, intuitive websites and landing pages that are easy to navigate and use. Overall, CRO in 2023 is about using data and technology to optimize websites, landing pages, and digital marketing campaigns with the goal of increasing conversion rates and driving more revenue for businesses. By focusing on personalization, A/B testing, mobile optimization, and UX, businesses can stay ahead of the competition and maximize their ROI from digital marketing efforts.